B.COM students of Baba Farid College organized a Recreational trip to 'Nanital and Rishikesh'
Industrial visit of M.Com students to Amar Ujala, Panchkula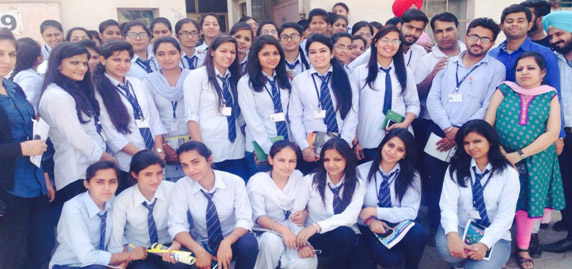 Students of B.Com 5th semester themselves organized '3 nights-4 days' trip to Nainital and Rishikesh accompanied with their Head of department & Faculty members. All Faculty members & Students enjoyed various adventurous activities like Boating, Paragliding, Timber-Train, Flying Fox, etc.
Recreational Trip of B.Com Students to Amritsar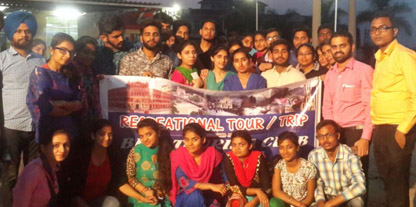 Recreational Trip to Jalandhar (Science City & Haweli) of B.Com (P) Students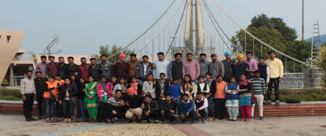 Recreational Trip to Manikaran and Manali of B.Com students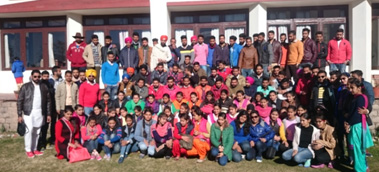 ------------------------------------
Education is not viewed as only study centric, but it is considered as means to gain experience on all aspects which include: practical and theoretical exposure, gathering memorable moments through get together parties, various activities and Recreational Trips. Such experiences collectively make the learning interactive and help in creating a bonding of a student with classmates, teachers and institute. BFGI is known for integrating the academic curriculum with Co-curricular and practical activities to provide students first hand information. Our focus is to produce graduates in the field of Commerce with high quality learning, knowledge and skills.
Trip to Pink City 'Jaipur' of B.Com Students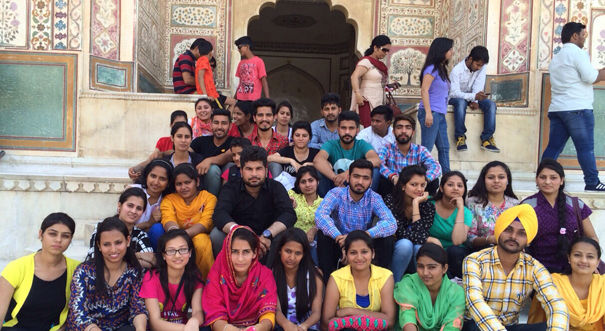 Trip to Pink City Jaipur of B.Com Professional Students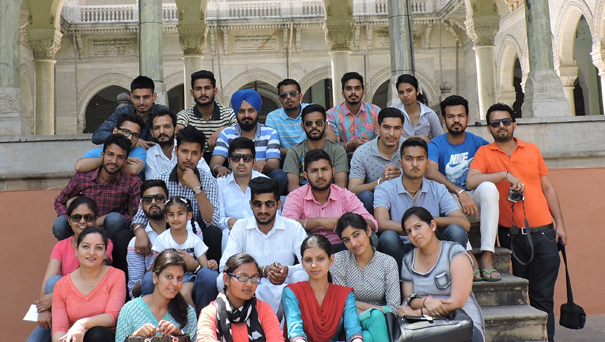 Trip to Jalandhar of B.Com 4th Sem.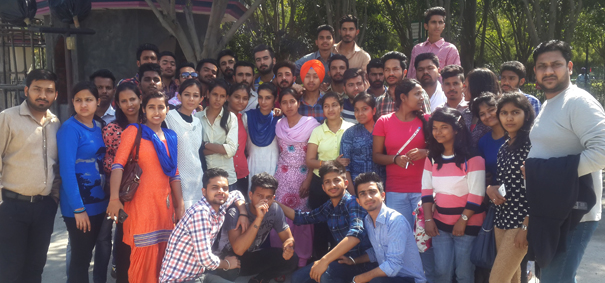 Industrial Visit - An attempt to redefine the process of learning things....
The best way to learn is to do; the worst way to teach is to talk. It is rightly said that reading creates only flow of information in the mind but the actual learning comes by doing the things and applying the same in real time situations. The practical and theoretical learning must converge in order to visualize things the way these are explained. Baba Farid Group of Institutions has taken one step ahead in its custom to redefine the process of learning by providing practical exposure through industrial visits along with classroom teachings. Recognizing the need to provide an opportunity to quickly learn the things, the institute had organized an industrial visits on regular basis.
Industrial visit of B.Com students to "RAIL COACH FACTORY (RCF)", KAPURTHALA

Industrial visit of B.Com students to Avon cycles, Ludhiana